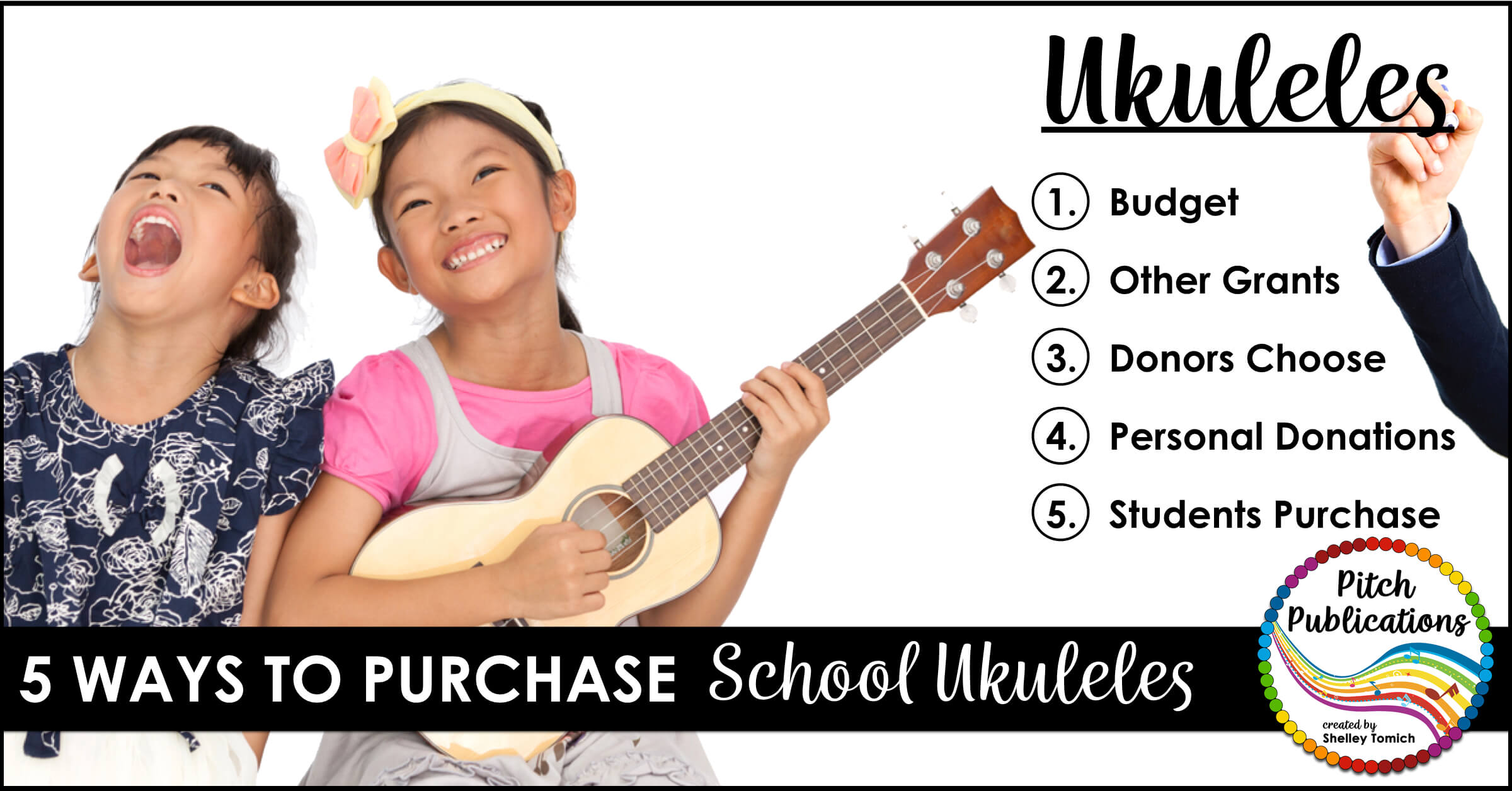 Hi, friend! You must be ready to start a ukulele program (and if not, here is why you should!). Now you need to figure out how to purchase ukuleles for the music classroom!
I have a few ideas up my sleeve to help you out!
5 Ways to Purchase Ukuleles for the Music Classroom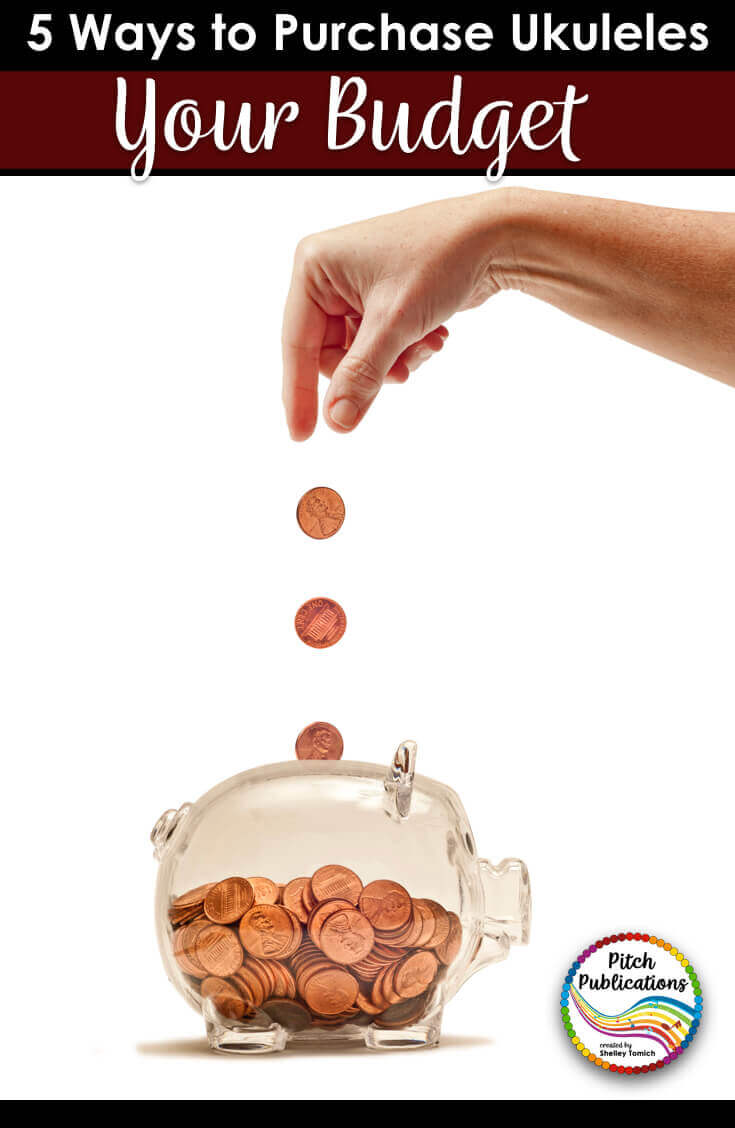 You have the budget to get them? Wow! You are incredibly lucky. Don't tell anyone 😉 They will be sooo jealous! Instead, check out this post and pick out which one to buy! Or maybe you have some of the budget – save and build it up over time! It's OK if ukuleles are a long term goal, or if the kids share for a year or two.
This is the #1 most successful avenue for obtaining ukuleles. In fact, if you go to Donor's Choose and search ukulele, you will pull up over 100 projects.  I see posts ALL THE TIME where a project has been fully funded!  Feel free to use talking points from this post to write your grant, and read this post to pick out which ukuleles to buy. Start small on Donor's Choose. Write a grant in the $500 range first and then go from there. After the ukuleles, write a grant for tuners. You and your students will be so glad you have them!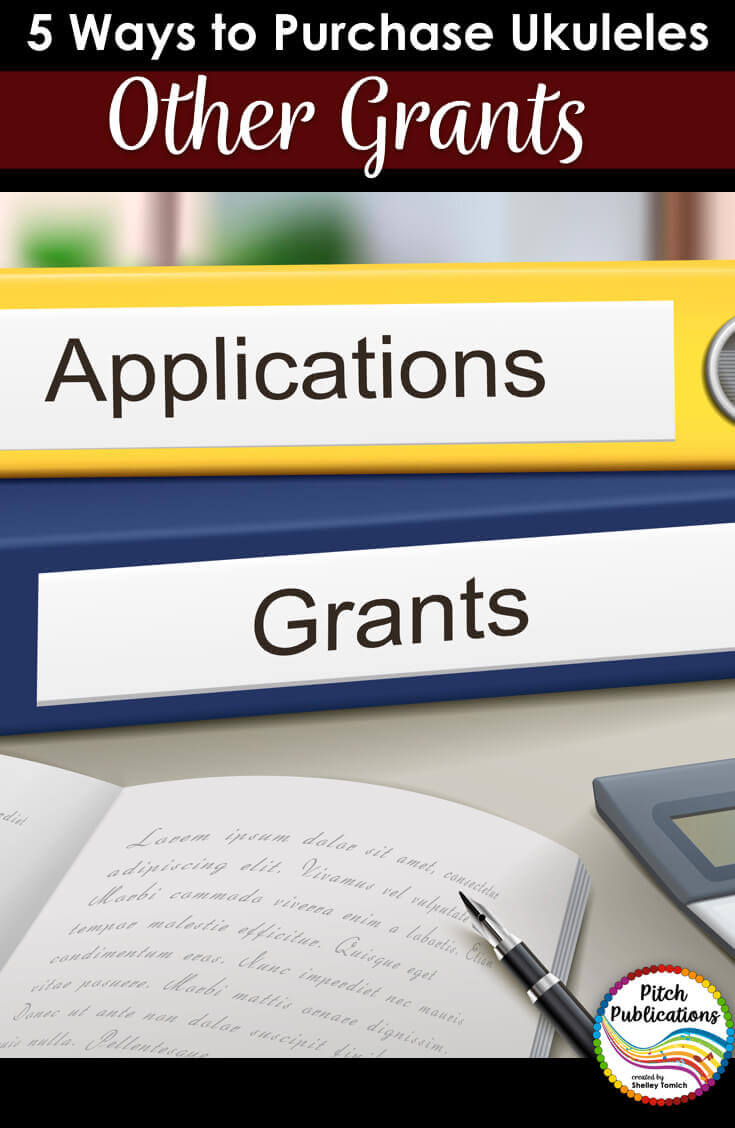 Grants for education are pretty popular. One of the best ways to find a grant is to google "Grants for Music Education." Also follow the Kala brand on Facebook. They are so incredibly generous and give away ukuleles to schools several times a year – usually by simply commenting or sharing a post! I share their posts on my Facebook page anytime I see a contest pop up!
This option takes a little more work, but can be extremely successful! What you do is ask local companies, families, etc. to donate the money for a single ukulele. They are sponsoring the ukulele and in return, you can offer one (or all of several things):
Put a link on your website or the school's website.  A simple picture of a kid holding the ukulele with "Thanks to Bob's Pizza Parlor for sponsoring this ukulele for the Rockin' Elementary School's music program."  As a parent, I promise that I will be more inclined to give my patronage to a local business that sponsors my kids education.

Put a sticker on the back of the ukulele that says "Thanks to Bob's Pizza Parlor for sponsoring this ukulele"  For some businesses, this will be enough.  Kids are VERY curious.  I PROMISE they will ask about it. And tell their parents to eat at Bob's Pizza Parlor.  You might even name the ukulele "Bob."   This was super easy.  

I purchased Avery stickers and used their online label maker to print them.

Join my Free Resource Library to get my sample letter I use to contact businesses!  It is of course better to visit in person, but realistically, many of us just do not have time for that!  Already a member? Click here and login!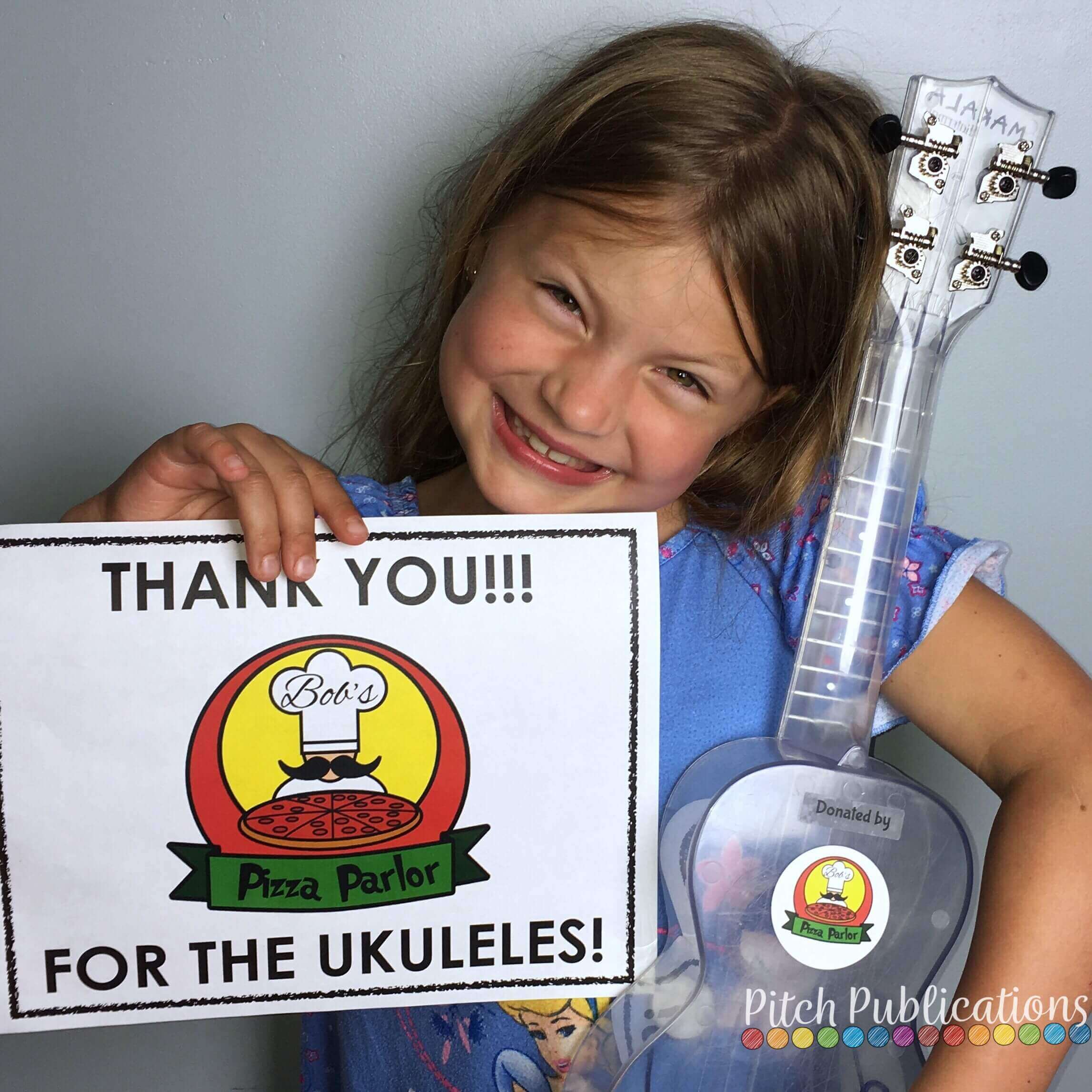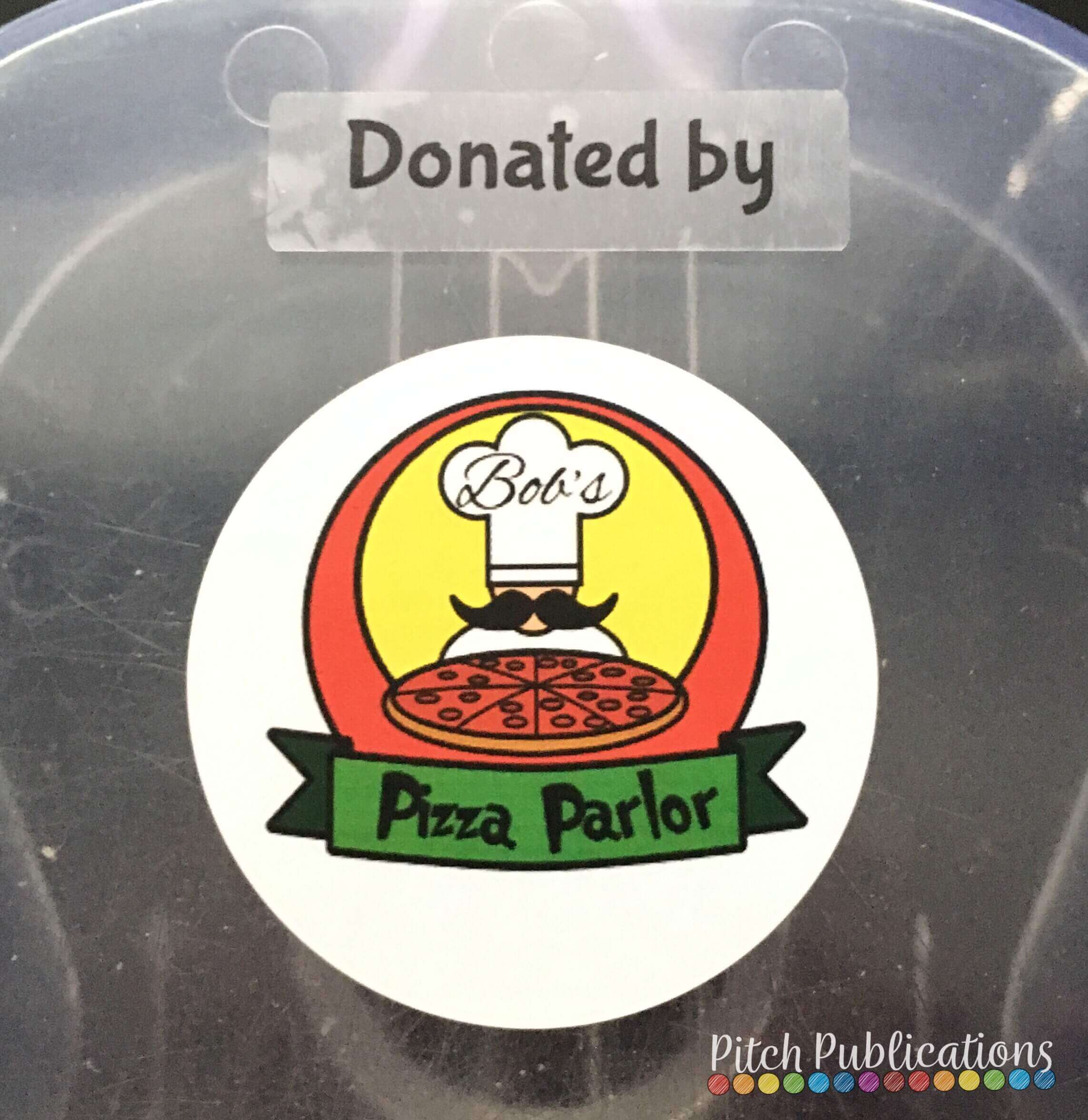 5. Kids Buy Their Own Ukulele
Have kids buy their own.  I KNOW this is not an option for all areas and situations, but for some of you, it certainly is a possibility.  I have been in both situations and I LOVED when my kids were able to buy their own – they moved faster and were more attached to their ukulele and more motivated to practice. If you didn't join the Free Resource Library for the sample donation letter, join for the FREE get started kit, including a sample letter on how kids can order their own ukuleles. Already a member? Click here and login!

I hope this gives you some great ideas to get your ukulele program going!  Comment below and let me know how you have purchased ukuleles for your classroom!  Also, remember if you are looking for a great program to teach ukulele,
check out Rainbow Ukulele!