I want to teach solfege, but…
I am an instrumentalist! I can barely sing solfege myself!
My elementary music lessons on solfege are boring!
My elementary kids don't get solfege when I teach it.
I want teaching solfege to be a fun experience for my kids!
Any of these thoughts sound familiar?  If so, you are in the right place! Several years ago I was right there with you.  I'm a bassoon player and could barely sing solfege myself when I first started teaching.  When I taught it to kids, my lessons were boring and students did not retain the information.  Inspired by my own love of stories, I created Pitch Hill to make solfege a fun experience for everyone.  My kids started begging to visit Pitch Hill!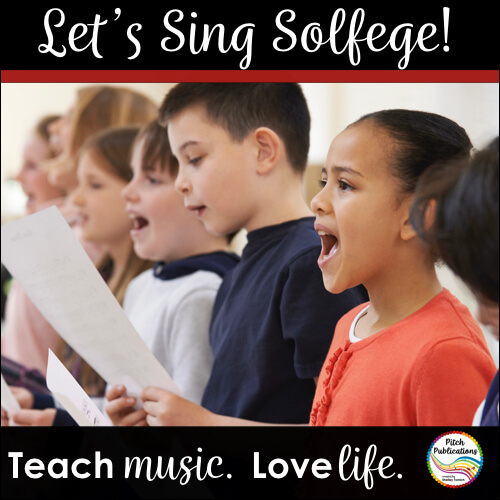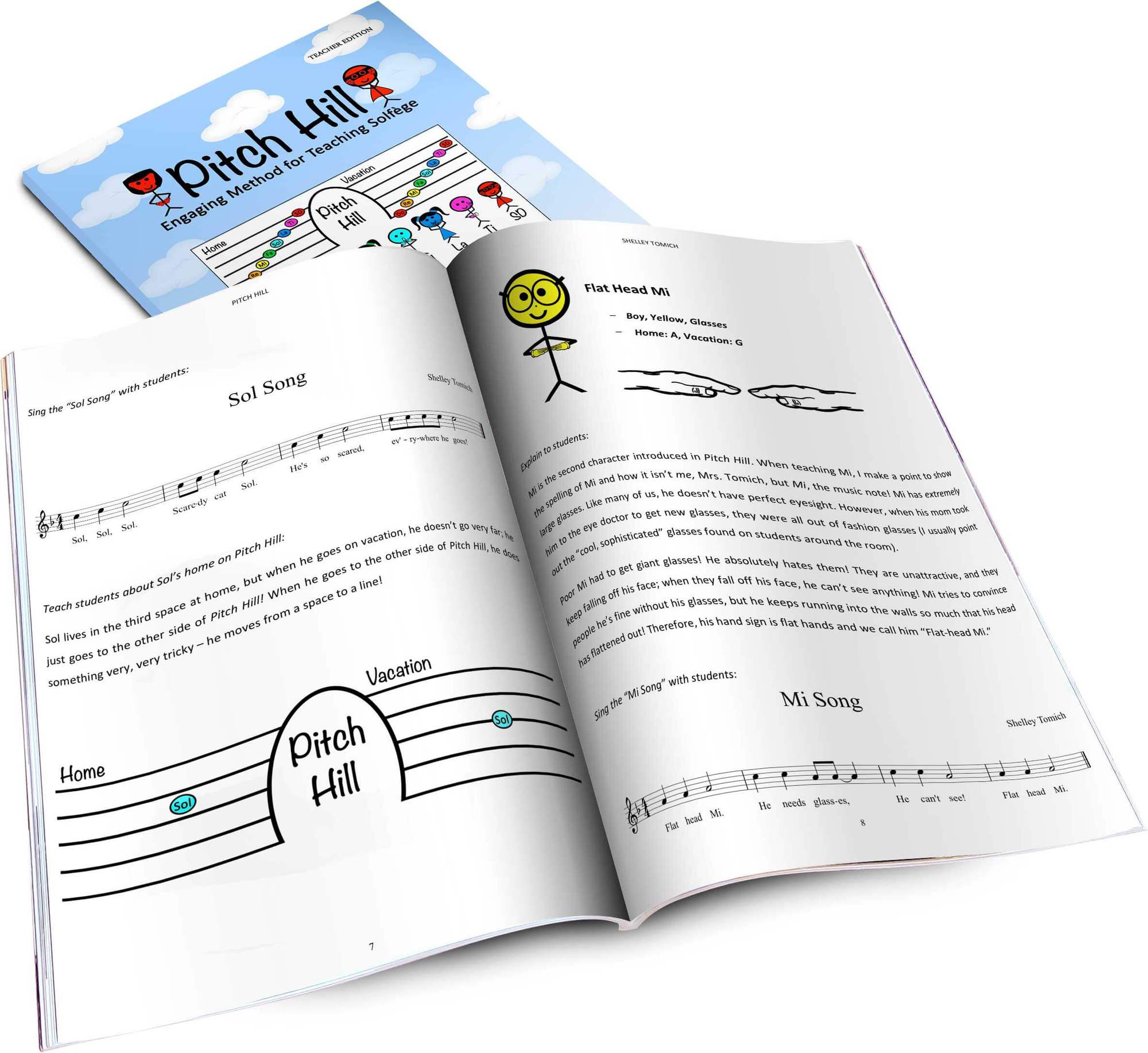 Pitch Hill is a method of teaching the notes of the musical scale in which each note is a character with his or her own story and special song!  For example, meet our first character Sol! He's a scaredy cat – scared of everything!  When he leaves his house, he just peeks out from behind his eyes!  We call him Scaredy-Cat Sol!
The stories provide a reason for a pitch's corresponding Curwen hand sign as well as aid in explaining the relationships between pitches. You can preview the first lesson for Pitch Hill for FREE here.  In addition, you can purchase additional resources such as flipcharts, PowerPoints, posters, and more.   Thanks for visiting and we hope you enjoy your visit to Pitch Hill!
Pitch Hill products along with other music education resources from Pitch Publications are currently found at Pitch Publications, Teachers Pay Teachers and Amazon.com. 
Purchasing the Mega Bundle is the best way to save some money and get instant access to all the Pitch Hill materials available for your students!
This post contains affiliate links. Find my full disclosure policy here.
"Pitch Hill is a staple of my music curriculum. Students continuously beg to meet new characters, learn their stories, and learn their hand symbols. Students love the stories so much that when a new student joins us the rest of the class teaches the stories to our new friends. I even have former students, now in middle school chorus, come back and tell me how they use Pitch Hill to help them be successful during their chorus rehearsals. What can I say, it's that much fun!"
Andrew Geocaris
Elementary Music Teacher
"I cannot rave about this enough. I stumbled upon Pitch Hill on Pinterest and immediately bought the teacher manual. Within a day I bought the powerpoints AND bulletin board bundle to boot! THIS is just what I was looking for! I am an instrumentalist and now teaching preK-5 general/choral–so it is a whole new world! I also am a mother to a 3 & 4 year old, so time in the evenings to develop and research new materials is non-existent! Beautiful graphics, wonderful concept and script (for those of us not trained in teaching and talking to the younger ages–the storytelling is perfect!). Clear concise, and demystifies how to teach this topic to us, non-choral trained music specialists! I am a visual learner too, and this just makes me so excited! Worth every penny! Can't wait to try it after Christmas concert season!!"
Kasey W.
Elementary Music Teacher
Listen to the Songs!
Each character has his or her own awesome song!
Come preview them here before you buy!
Check out the Freebie!
Preview Pitch Hill with this FREE Sol-Mi PowerPoint! Get to know the characters from Pitch Hill!
Pitch Hill ® is a registered trademark of Shelley Tomich. All rights reserved.