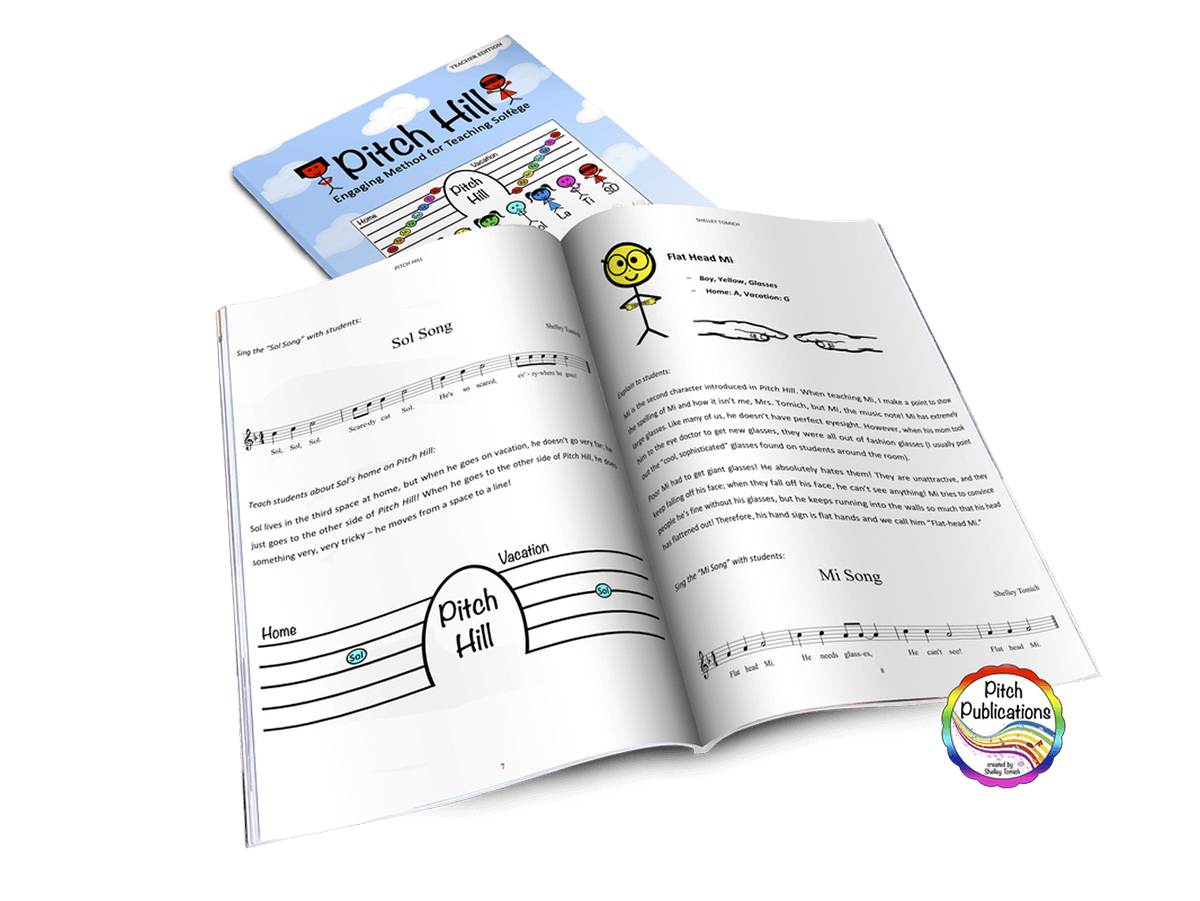 Each lesson in Pitch Hill has a fun song to help kids remember the character. Though the songs can easily be sung a cappella, many students enjoy the fun background music! You can sample the songs below and purchase the background tracks here.
The set comes with a background accompaniment track with instrument melody, accompaniment track with no instrument melody, and a performance track in the key of C. I have also provided the accompaniment tracks in the keys of D, E, and F. You also have permission to use audio editing software to change the tempo and key as you wish – just please remember not to share without permission! 🙂
Your students want to sing along!
Each character has his or her own awesome song!
Your kids want to hear them all!