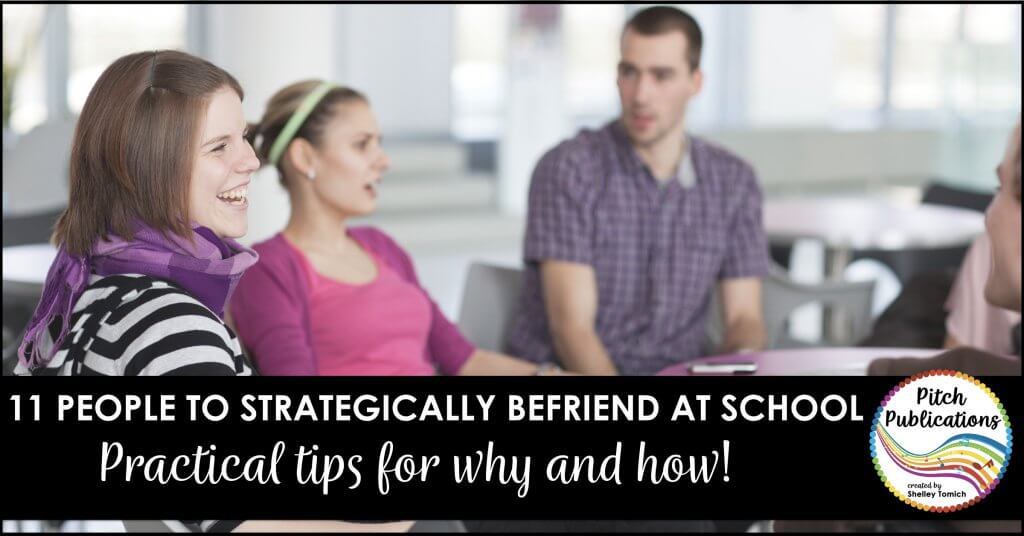 When you are a new teacher (or starting at a new school), it's good to make some strategic friends. These relationships may happen naturally or may take some work. Either way, they are essential to make sure your year runs smoothly. Check out these 11 people to strategically befriend at school!
Wrapping Things Up
My final advice? When in doubt, bake cookies! (Pillsbury makes an excellent pull apart cookie dough, I must say). A dozen cookies on someone's desk can make them feel warm and gooey inside (pun intended). This strategy has been around since the beginning of time and is a tried and true method.
If you are new at school and looking for lessons for the first day, you might also enjoy this post on first day lesson plans!
Who did I miss? Any other key people in school we should add?
Musically,
Shelley