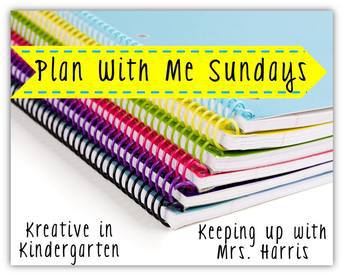 I'm excited to link up with Keeping up with Mrs. Harris and Kreative in Kindergarten for this linky party and GIVEAWAY!
I have browsed posts from previous people and they all have the most intricate planners with washi tape and stickers and arrows, etc. I LOVE it, but for me that would mean spending more time with my planner than I do on the activities I write in the planner! So while mine looks more simple, it is still extremely effective.
Previously I used a 3 ring binder – yuck. They just never work out as well as I would hope. I like the idea of spiral bound, but…..what if I mess up or want to change something? Well I have the perfect solution for you!
My dear friends Elizabeth from Organized Chaos and Jennifer from The Yellow Brick Road introduced me to the Circa and M Arc system! It is AMAZING!! Click on their names to read more about the system as they have done an EXCELLENT job explaining it. Note; Arc is the fancy brand and M is Staples store brand. I actually bought a combination of the two 🙂
So show me the planner already!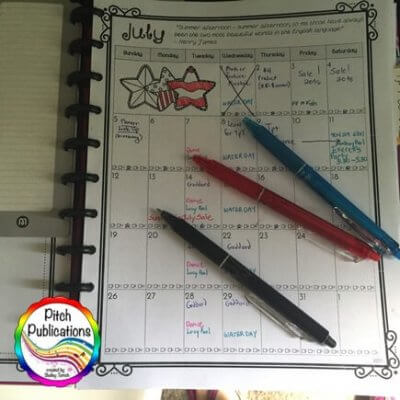 I bought the pocket size Levenger punch and it is FABULOUS! Works great and very portable. I love how this planner can just add and take away pages super easy. I pulled a couple of rings out int eh picture to show you what they look like. When I press them in the rings, they stay there just fine!
One last full view. Again, I wanted SIMPLE! I am in awe of those who do the elaborate set-ups, but I needed something that worked for me!
I hope you enjoyed reading!
Wrapping Things Up
My final advice? When in doubt, bake cookies! (Pillsbury makes an excellent pull apart cookie dough, I must say). A dozen cookies on someone's desk can make them feel warm and gooey inside (pun intended). This strategy has been around since the beginning of time and is a tried and true method.
If you are new at school and looking for lessons for the first day, you might also enjoy this post on first day lesson plans!
Who did I miss? Any other key people in school we should add?
Musically,
Shelley