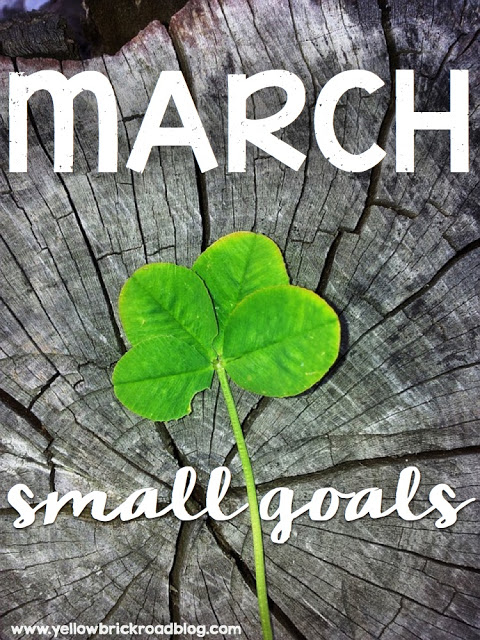 Updates
Well it has been awhile since I talked about goals (June!)  Then I talked about drinking more water (eh), decluttering my classroom and my house (doing ok – more on that another day), and presenting without fear.  I certainly wasn't "without fear" but  I presented Pitch Hill to our state conference and everyone was super positive with their feedback.
So what's next?
Make it to Spring Break
My Spring Break starts April 2 and I have a PD day, a first grade musical, and a chorus concert between now and then.  CRAZY!  If I just get there without going crazy that would be awesome!
Blog
Hello? Is anyone out there?  I hope so! You may have noticed that I have started blogging a little more.  I'm hoping for 3-4 posts a month.   It will be challenging in March, but this one counts, right?
Products
People have been clamoring for Pitch Hill stuff! I have so much planned! This month I'd like to get out the Sol-Mi Differentiated Worksheets! I also have a series of solfege racing games to match my other Pitch Parkway games in my store.  Hopefully I can get them going!
Walk
I'm not going to pretend that I am doing heavy workouts.  But I would love to keep walking on the awesome desk my husband made me!  He got the parts at IKEA 🙂
Do you have a goal this month?  Tell me in the comments!
Wrapping Things Up
My final advice? When in doubt, bake cookies! (Pillsbury makes an excellent pull apart cookie dough, I must say). A dozen cookies on someone's desk can make them feel warm and gooey inside (pun intended). This strategy has been around since the beginning of time and is a tried and true method.
If you are new at school and looking for lessons for the first day, you might also enjoy this post on first day lesson plans!
Who did I miss? Any other key people in school we should add?
Musically,
Shelley