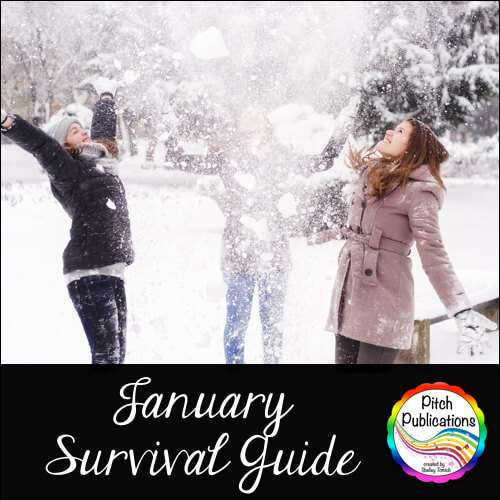 I am so excited to be linking up with my good friend Melissa from Mrs. Stouffer's Music Room! Even though we are at the end of January, I think these are all things you absolutely need to survive as a teacher!
Georgia State Music Ed Conference (GMEA)
GMEA Conference. (Georgia Music Educators' Association). In the beginning of my career these conferences and other Orff/Kodaly/etc. workshops kept me going. They provided me contacts to share successes and frustrations, and gave me lessons to help me out when I was stuck planning as a beginning teacher. As I got further into my career, it always helped refresh me during the time of the year when many of us are getting the mid-year blues and already wishing it was summer!I haven't actually been to GMEA in 5 years. I was busy having babies and always was either too pregnant, had a new born, or just couldn't bring myself to leave my young family, even for a few days. Now that my "babies" are getting a little older I'm off for a few days of professional development!
I am very excited to see what this year's conference brings – lot has changed in 5 years! Just think the iPad was born almost exactly 5 years ago! There were very few sessions on music tech 5 years ago and we were lucky to connect via email. Now I'm pretty sure the tweets will be flying and just glancing at the session list, there are TONS of stuff for technology – even in the elementary classroom!
I am really most excited about being exposed to some fresh ideas for my classroom and fresh pedagogy (especially for my chorus!). The reading sessions are my absolute favorite. What better way to preview a song than to go sing it with 100 other crazy music teachers! 🙂 I know I am going to stay up too late and spend too much at the exhibits, but I can't wait to get there!
Student Helpers
Nothing frustrates me more than wasting time in my life. With three kids and teaching I have little free time in my life. At school, my schedule has become so compact with the addition of RTI and a greater class load that I don't have a second to waste when I am at work.
Two years ago I started "hiring" special music helpers that come to me every afternoon during dismissal. They are with me each day about 20 minutes to do, well, whatever I want them to do! I have them complete all those silly tasks that you have to do but really don't want to do, Things such as clean the board, sharpen pencils, straighten up orff instruments, dust the room, highlight music, clean recorders, organize paperwork (non-confidential of course), help create visuals, set up the stage for performances, change out batteries, stuff folders, cut out laminating (my absolute LEAST favorite teaching job!), just to name a few. All of this and MORE is what these kids accomplish for me!
I have now freed up a minimum of 1.5 hours of my time (and that is not taking into account how much more work gets down with the 5-8 of them working vs. just me!). PLUS I get a chance to really get to know a special group of kids. My music helpers think they are "special" (they are!) and of course love doing every single job I assign to them. If I have a rare day with nothing on the to-do list, they get a chance to sing and play instruments in my room! I think it is a great deal! This of course works because I don't have an afternoon duty, but the PE teacher does helpers in the morning because of our alternating duties! In years I had hallway duty in the morning and afternoon, I would literally just bring a small box of stuff to do in the hallway and let the kids go for it!
Friends in Your Field
Everyone needs someone to share your good days and bad days with. And I don't just mean your significant other or friends outside of school. My husband is WONDERFUL and he listens and is so supportive. But as you know, sometimes he has a hard time truly empathizing since his IT job is very different from mine!
Being a music teacher can be very isolating – you are often one of a kind at your school. Yes, of course you share with your other specials teachers and other gen-ed teachers, but it is still nice to share with people who really "get it." (whatever "it" is for you that day). I am blessed to have an itinerant teacher who comes to teach the kids who don't fit in my schedule one day of week. I love the day she is there! I have company and someone to tell about those little things that happen in class (good and bad). We also vent to each other and bounce ideas off of each other. I was itinerant for awhile and that was one of the few things I liked about being itinerant – I always had another teacher at whatever school I was at.
I have also been blessed to connect with a few other music teachers from different states through my online PLC work on Facebook and twitter. Though I haven't had the opportunity to meet these people in person (yet!), they have become a valuable source of friendship and connection to what else is going on out there in the music ed world. I am thankful for these people every day and my teaching and moral has improved greatly because of them!
Do you need someone to connect to? Come follow me on Facebook and Twitter! A GREAT place to get started is the Tuesday elementary music ed twitter chats!
Have a great day and I hope these tips help you!
Wrapping Things Up
My final advice? When in doubt, bake cookies! (Pillsbury makes an excellent pull apart cookie dough, I must say). A dozen cookies on someone's desk can make them feel warm and gooey inside (pun intended). This strategy has been around since the beginning of time and is a tried and true method.
If you are new at school and looking for lessons for the first day, you might also enjoy this post on first day lesson plans!
Who did I miss? Any other key people in school we should add?
Musically,
Shelley