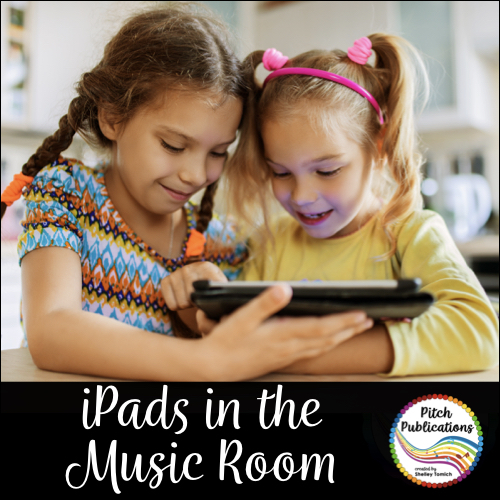 I am so excited to bring you Tech Talk Tuesday! I just got back from attending the Georgia Education Technology Conference (GaETC) and I am in a techy mood!  I am inviting all my educator friends to link up to discuss something you love pertaining to technology in the classroom!  Maybe it is a teacher tip, maybe a student tip, or maybe it is just something amazing you hope to do one day! Either way, check out the links below and join the party!
Today I am going to talk about using iPads in the music room. My school has two iPad carts that are available to check out and I am slowly building my own set. I am building a cart one device at a time. (Go donate to my Donor's Choose project!)
For two years, I was pretty much the only person checking out iPads. Then my school trained the teachers and I not able to check them out as much. I feel like I took a step backwards, but I am actively advocating to continue to get my own devices! (Check out my Donors Choose project here!).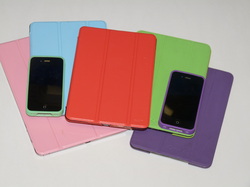 Recently I led some professional development called "There's an App for That! iPads in the Music Room" for my county.  I will be a lot more about iPads in future Tech Talk Tuesdays , but wanted to talk a little bit about the iPads in my room.  This post is meant to be an intro to iPads. You will need to work on developing the lesson plans most appropriate for your class. You can download the free handout I used here.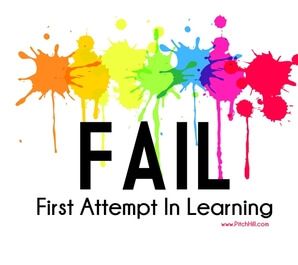 If you haven't used iPads at all your first step is become familiar with one. Start by doing daily tasks on it. Read your email. Surf the web. Listen to some music; I promise if you take this first step the rest will come naturally. Don't be afraid to fail. When you fail, you learn.  Isn't this what we teach our students?
First Steps
Next step, take a look at incorporating iPads through the lens of the popular SAMR model in educational technology.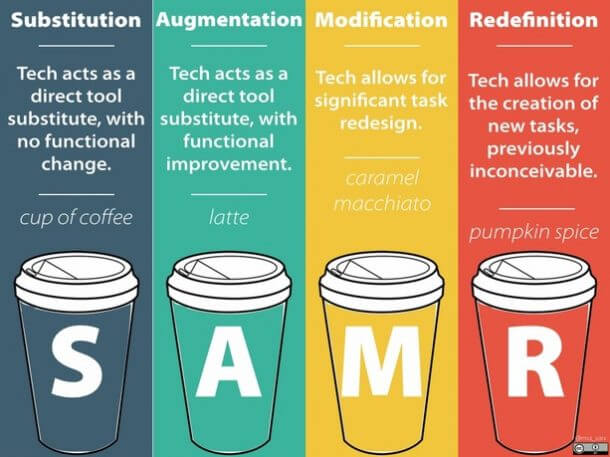 Even if you only have one iPad, you can still do a ton of things with the class. Yes, you are probably at the substitution or augmentation step of the popular SAMR Ed Tech model but this is how we all begin. If you are unfamiliar with the SAMR model, then look at the chart below. Do you do any of these things? If not, pick one and give it a shot.
First Steps in the Music Room
Suggestions to get started that I use in my class (These can be done as a class, small groups, or individually). It depends on how you are using the app to what level it falls under.
Skill Practice – Use apps such as FlashNote Derby (Treble Clef, Piano Notes, Solfege) or Rhythm Cat to have students practice their pitch and rhythm skills. These can be done on the board as a class or you individualize instruction by setting which level students work on.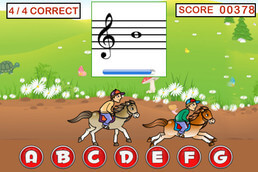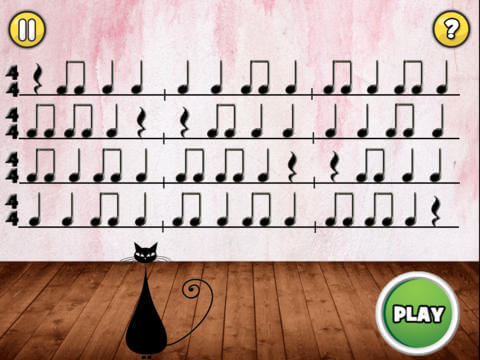 Demonstrate Concepts not otherwise possible – During my Science of Sound Lesson, I use the app Tone Generator to show the frequency of pitches. I use db Volume Meter to measure decibel levels.  Finally I use an amazing app called Sound Uncovered  to show various fascinating oddities in sound. The student follow along guide is included in my Science of Sound unit.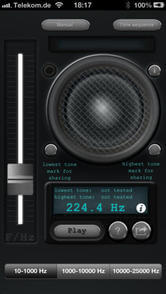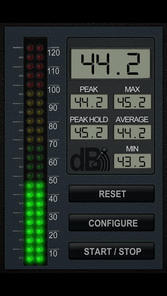 Work on composing as a class using apps like Tune Train or use the most powerful app (in my opinion) for music, GarageBand to create a songs in a variety of ways.
A Great Activity for One iPad
My favorite next step activity do with a single iPad is to do a class recording. I was lucky enough to have enough headphones and splitters to give kids the studio experience. I used Belkin splitters and we all connected in. I used my external Apogee mic. If I could buy a mic again I might go for the Snowball mic for price but have been satisfied with my Apogee.
In 2nd grade, each class recorded a part of the Music K8 song, "Sol Mi La Sol Mi." It was fabulous and my kids still remember this activity from last year (don't worry – we are going to do it again!!). The reason I had each class record part of it was simply time constraints.
I hope this helps you to pull out your iPad and start experimenting. As I mentioned, the first step is just become familiar with it yourself. Go back and read this post again on your iPad. 🙂 For more information and a list of suggested apps, download my free get started guide! I will be coming back with more information on iPads in future Tech Talk Tuesdays, but in the meantime, feel free to check out some additional resources:
Link Up!
What tech in your room would you like to talk about? If you'd like to share, here are the directions:
Save the "Tech Talk Tuesday" graphic to your computer, and include it in your blog with a link to this blog entry.
Blog about something technology related for teachers.
Submit your information by clicking on the button below.
Wrapping Things Up
My final advice? When in doubt, bake cookies! (Pillsbury makes an excellent pull apart cookie dough, I must say). A dozen cookies on someone's desk can make them feel warm and gooey inside (pun intended). This strategy has been around since the beginning of time and is a tried and true method.
If you are new at school and looking for lessons for the first day, you might also enjoy this post on first day lesson plans!
Who did I miss? Any other key people in school we should add?
Musically,
Shelley
Take a look at these great Tech Talk Tuesday Posts!