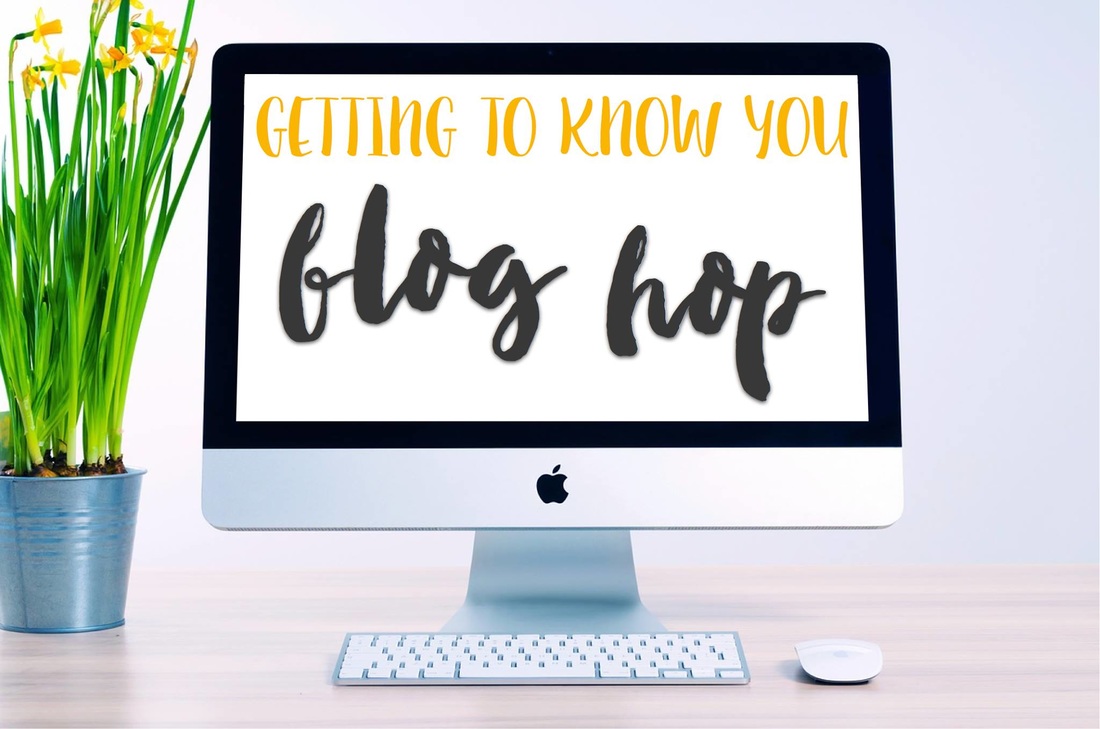 Several music blogger friends and I have joined together for a blog hop. We've teamed together in order to collaborate as bloggers and bring you music education ideas using a variety of methodologies and approaches. However, before diving into music education topics, we thought it would be fun to organize a blog hop!
Shelley from Pitch Publications
What state/region you are in? 
I am in Atlanta, GA and have lived in the south my whole life. I grew up outside of Birmingham, AL and have been in Georgia for 13 years.
What is your background education/experience?
I grew up playing in the band program and got my bachelors degree in instrumental music from the University of Alabama.  My original goal was to be a middle school band director and I had one little class on elementary methods.  Then I did an internship at the elementary level and fell in love with it.  However, I was a bit on the clueless side of what in the world I was going to do.  Luckily I had a GREAT internship and a wonderful co-teacher the first year.  I learned sooo much but knew I needed more.
So I went back to school and got a master's degree from the University of Georgia in Vocal/Elementary methods.  I am so thankful for the experience and connects from this program.
A few years later I decided I wasn't quite done learning.  I knew I didn't want further degrees in music.  It's not that I don't think I can learn more (I can, every day!), but I knew that what I would learn at the academic level was beyond what I could apply to my elementary classroom.  Plus, I wasn't sure I could pass another round of music history 🙂
So I got my Educational Specialist degree in Technology in Schools from the University of Missouri.  I LOVED every single aspect of this degree program and have applied almost everything I learned there!  I have been able to use my technology skills to help students and other teachers.
Who is your favorite musician(s) of all time?
This is so easy for me!  Hands down,
The Piano Guys.
 Check them out.  If you aren't in love after this, I can't help you 😉
In case you still don't get it, here is why I love them so much:
Their music is GOOD!  – Seriously!  From both a listening standpoint and musicology standpoint.  The arrangements are fabulous and always seem to be the perfect blend of instruments, harmonies, everything!
Their music is classically inspired – Many, many of their songs are either a cover of a classical piece or a mash-up of a classical piece with a more modern tune.  What better way to teach my kids that "old dead guy" music rocks!  We can then take that piece and compare it to the original!  Win-win-win!!!
Their music is clean and yet they are super successful– I love showing my kids you can have a future in the recording business and still keep your clothes on and lyrics/music clean.  There are some AMAZING musicians out there and it makes me so sad I can never share their music with my students.   Plus, the guys CLEARLY love their job and are just having so much fun!
They are just the nicest people – Yes, I know this from (almost) personal experience!  Last year shortly after we studied them in class, two of my students came back from a trip and said "Guess who was on our plane??"   My kids introduced themselves and mentioned they studied them in music class!  They (and their parents) said they were just the nicest, most gracious people and even stopped to take a picture!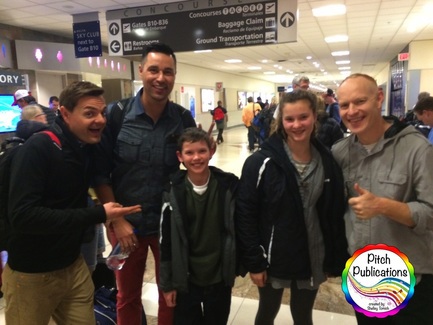 Are you a fan yet?  You should be! 🙂 I'm THRILLED that just in a few short weeks I'm going to see them perform LIVE!! That was my Christmas present from my husband – isn't he the best!  Can't wait!
After you've commented with your answer to the question below, simply click on the image below to go to the next stop in the blog hop!
My final advice? When in doubt, bake cookies! (Pillsbury makes an excellent pull apart cookie dough, I must say). A dozen cookies on someone's desk can make them feel warm and gooey inside (pun intended). This strategy has been around since the beginning of time and is a tried and true method.
If you are new at school and looking for lessons for the first day, you might also enjoy this post on first day lesson plans! 
Who did I miss? Any other key people in school we should add?