I designed the Rainbow Ukulele Bead System with student motivation and teacher flexibility in mind! It was one of my favorite tools to use when teaching ukulele.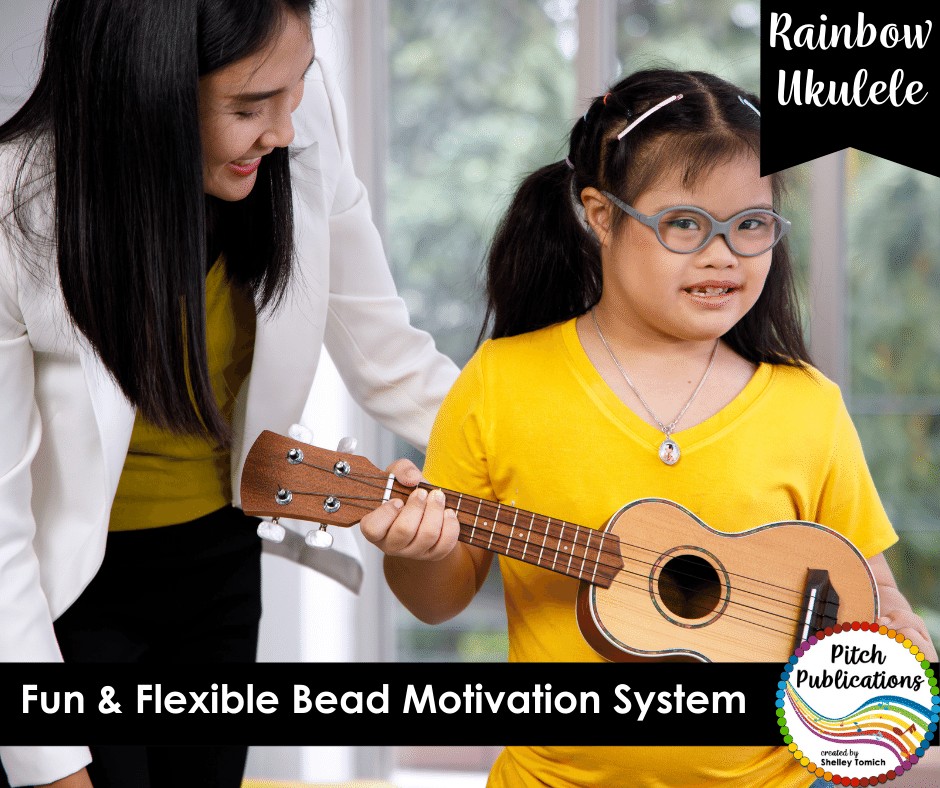 Why use the Rainbow Ukulele Bead Motivation System in your classroom?
Ability to customize system to your students and classroom
Motivates students to practice
Affordable & budget friendly
Visual way to share progress with families
While implementing this system is absolutely not required to use Rainbow Ukulele, I found my students were really are motivated by adding beads to their keychain.
Teacher Tip: How to Keep Beads in Place
Show students how to loop the plastic lanyard lace through the final bead to secure the beads in place. This will prevent beads from spilling out of the keychain. See video at the bottom for more information.
Types of Beads: Responsibility Beads
Types of Beads: Task Beads
Types of Beads: Behavior Beads
---
Teacher Tip: Assessing Students & Handing Out Beads
Have you ever used a motivation system to help students learn ukulele? What do you think of the Rainbow Ukulele Bead System? Let me know in the comments below!