Every year I have great plans for our pre-planning week. I plan to set up my room, put up bulletin boards, plan out lessons for the next 6 weeks, map out the yearly curriculum, plan a musical, collaborate with my specials team, all while settling back into a work schedule again.
I mean, let's just be real. It's pretty much one meeting after another followed by people asking if I could just take care of this and take care of that. Before we know it, it's Friday afternoon and school starts Monday. Here are a couple of bulletin boards that are super easy to implement (and can stay up for quite awhile!).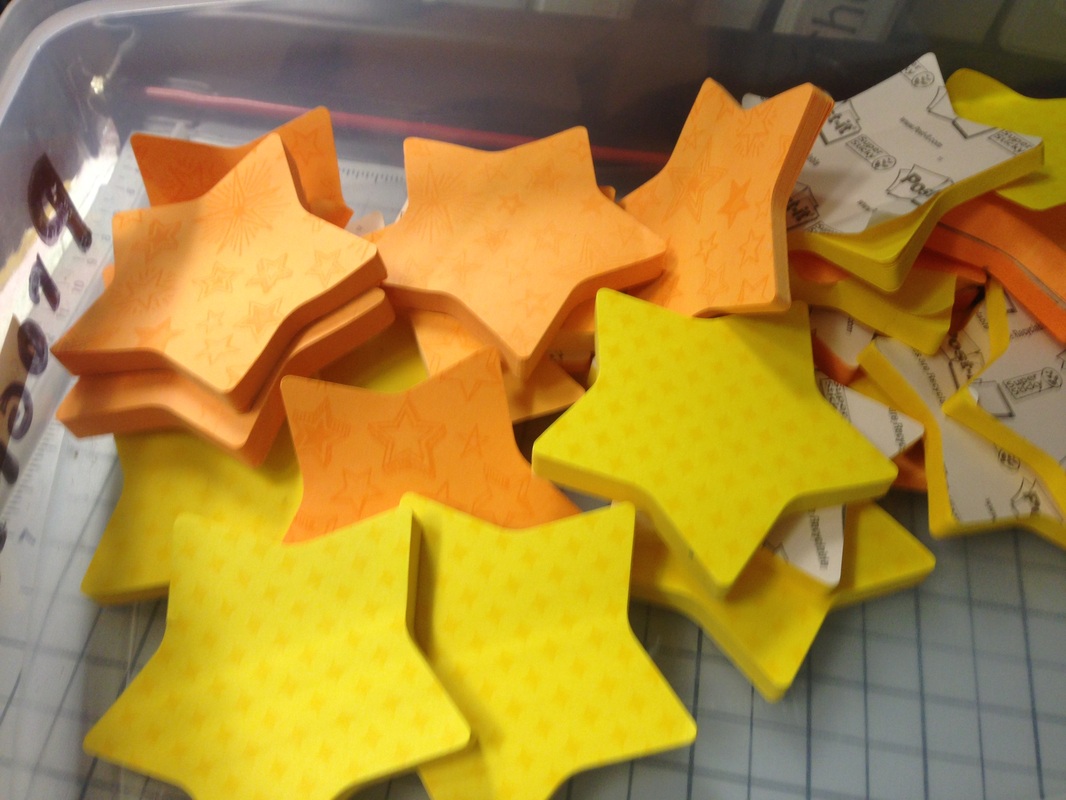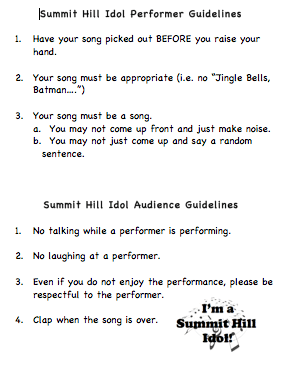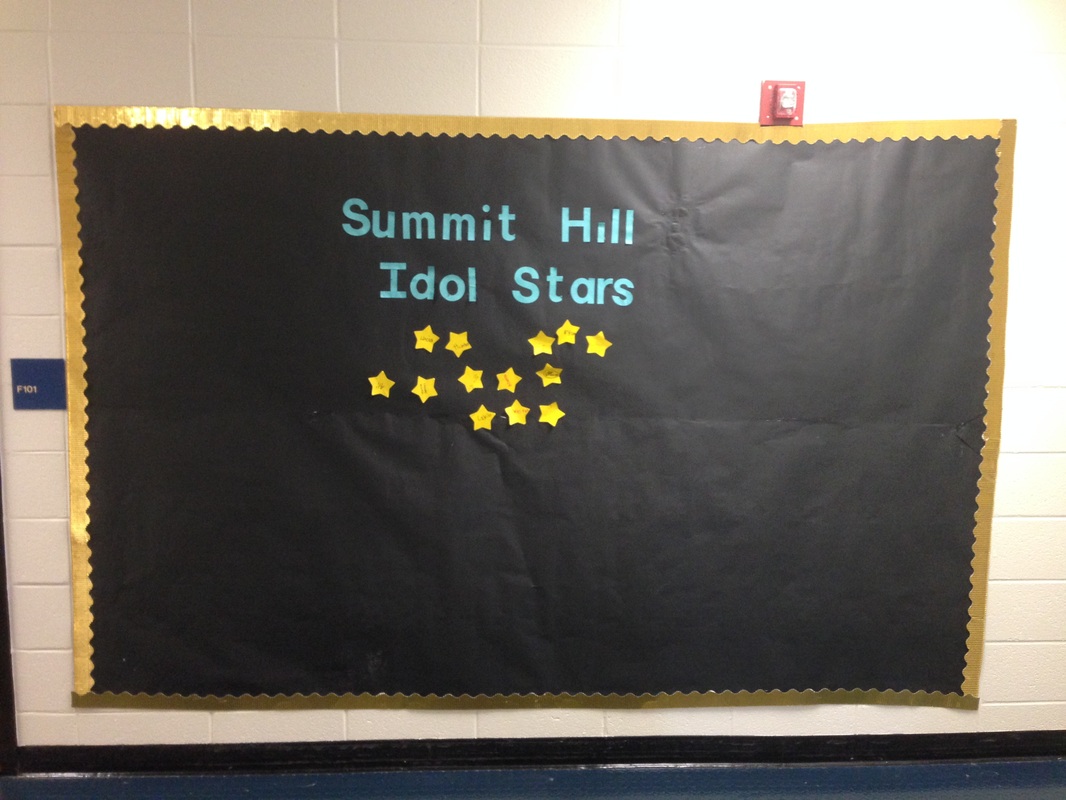 I have already made a post about my hallway which really serves as my bulletin board. I am going to share the biggest board I use which is Music Class Idol (I used the name Summit Hill Idol for my school!).
At the end of almost every class, students have a chance to share a song for music class idol. I use this as a class reward system – if they are respectful and we get through the lesson, we have time for music class idol. If not, we don't. You can see the guidelines I use above.
When the kids sing they get to sign a star post-it note and put it in the big poster. And yes, I know one of the dots fell off the i – yikes! Realities of teaching.
They also get a sticker to take home! 2X4 shipping labels :).
This whole thing makes a great class positive discipline plan (I have an individual one too – The Big Hand Award), an EASY bulletin board to make, and a great way to have kids share individually or in small groups!
Grab these resources in my store for FREE! 🙂
Easy Specials Bulletin Board
One year, our admin came to the specials team late in preplanning and said, "By the way, can ya'll fill that board in the front hallway?"  Of course we said yes, but none of us had a lot of time to take care of this board.  So we decided to use it to quickly introduce each specials teacher.  We filled out a top ten paper about things we love and put up a quick picture.  Job done!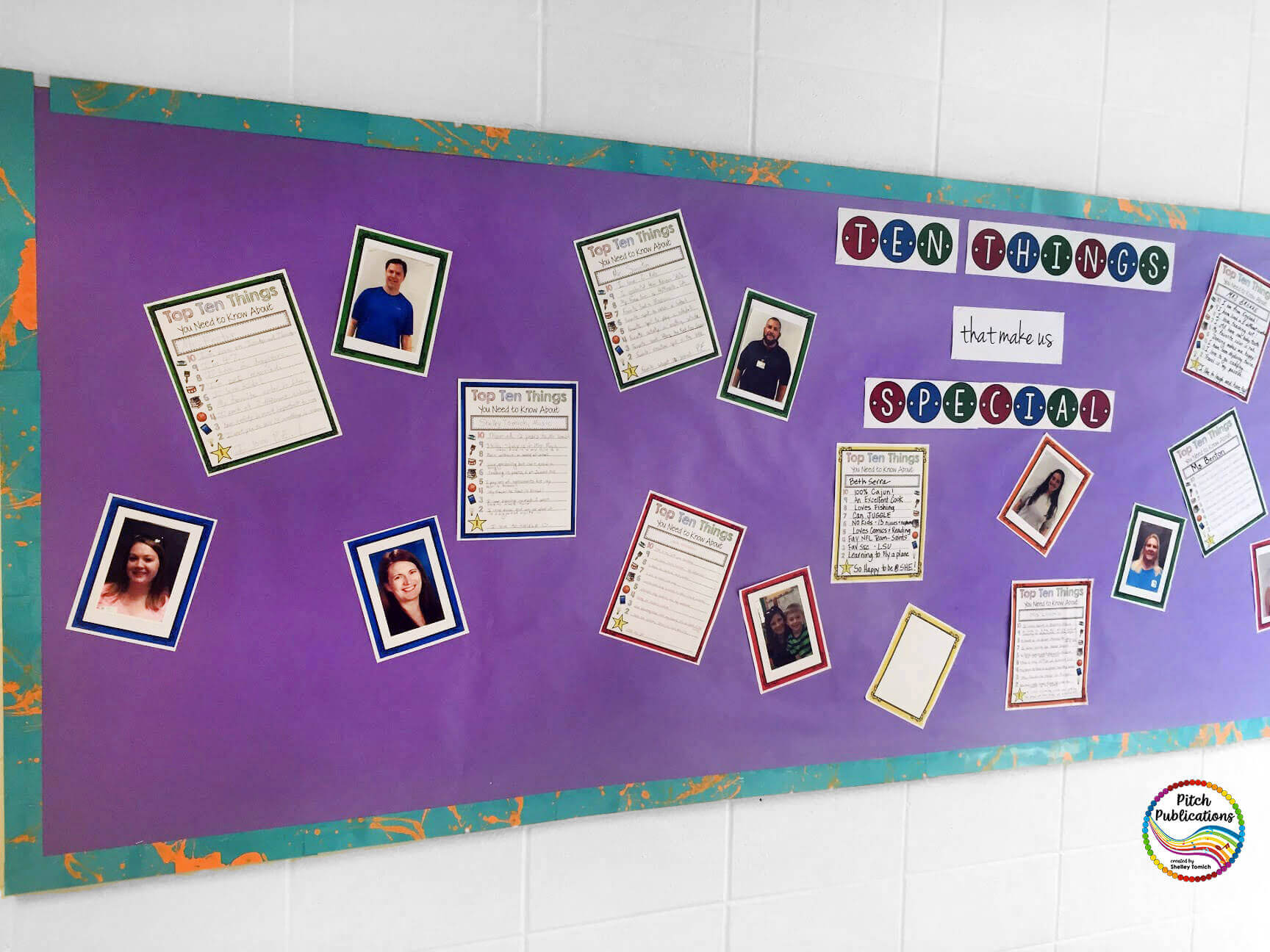 Wrapping Things Up
My final advice? When in doubt, bake cookies! (Pillsbury makes an excellent pull apart cookie dough, I must say). A dozen cookies on someone's desk can make them feel warm and gooey inside (pun intended). This strategy has been around since the beginning of time and is a tried and true method.
If you are new at school and looking for lessons for the first day, you might also enjoy this post on first day lesson plans!
Who did I miss? Any other key people in school we should add?
Musically,
Shelley